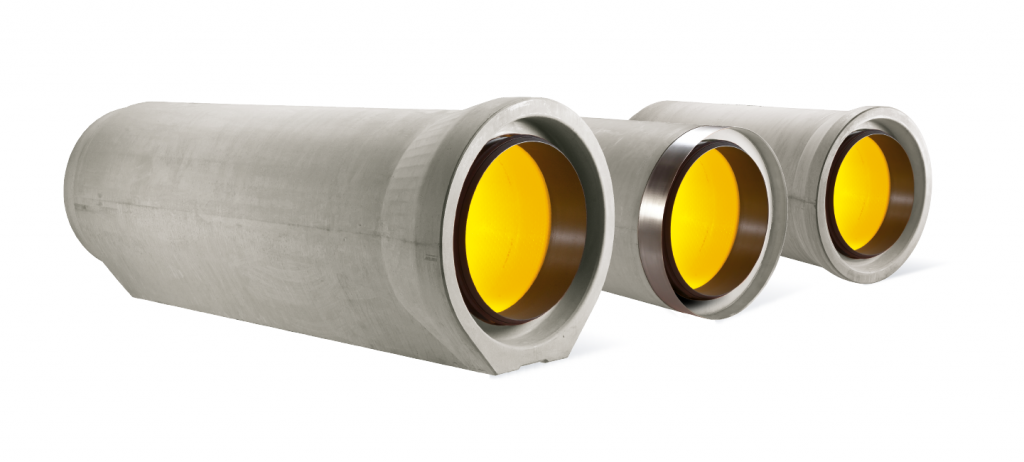 Concrete-HDPE composite pipes. The quality standard in pipeline construction.
The use of PERFECT PIPE is the first step towards a new dimension of wastewater systems.

The concrete-HDPE composite pipes lined with the PERFECT Liner give you a decisive advantage for handling our resources in a sustainable way.

Corrosion Resistant.
High Static Load Capacity.
Simple to Install.
Durable.
Leakproof.
The advantages are obvious. What? How? Why?
Service Life.
More than 100 years thanks to the corrosion resistance and high abrasion resistance of the HDPE liners in the robust concrete pipes.
Completely Leakproof.
The interior PERFECT Connector provides for a tight seal and flexibility from pipe to pipe.
Planning Reliability.
PERFECT PIPE stands out thanks to its high static load capacity and long-lasting form stability – there are no cross-sectional changes, even in the long run.
Optimized Resources.
Time-saving and secure during transport, installation, maintenance, and dismantling.
Versatile and Individual.
Even when different pipe geometries are used, only one connection system is required. Suitable for use in both open construction and pipe jacking.